Home improvements can be pricey. And home security upgrades can be some of the most expensive! And it's not because home security companies know that you'll pay anything to keep your family safe – it's because a lot goes into the highest quality products and they are expensive to design and build.
In the case of Crimsafe, each security screen is manufactured and installed custom made to order. This means that prices will be higher than anything you can buy 'off the rack'.
And that brings us to something that's caught our attention lately.
We've been seeing a lot of second-hand Crimsafe security screens on Facebook Marketplace, Gumtree and even on Ebay!
We worry that families will see this as a good way to save some money, while getting premium home security. But unfortunately, that's just not the case.
In a nutshell, second-hand Crimsafe isn't always going to protect your home.
Now, while you may think that this is bias on our part, or we're just worried that we'll lose sales. But that's not the case at all. We genuinely worry that people are buying these screens – which are still quite expensive – and aren't getting much more than a fly screen. Further to this, as we mention above – Crimsafe is typically custom made to suit your home application and your security needs.
What's so bad about second hand Crimsafe?
If it's the right size and fits, what's the big deal? Right? Well, a little more goes into Crimsafe than that…
Why Second-hand Crimsafe Security Screens Won't Work
They're not custom-made for your home. Even if the door fits, if it's slightly too big or too small, the locking and hinge mechanisms will be compromised and may not provide the standard of Crimsafe security.
You need to install them yourself. And we're not saying that you're not capable of installing security screens. But without the proper tools and knowledge, you're losing a key component of complete protection.
There may be previous damage you don't know about. While Crimsafe security screens are incredibly tough – you can't be sure that the product hasn't been the victim of significant impact or damage that could weaken the frame, compromising your security.
It might not even be Crimsafe We've seen a lot of "Crimsafe" for sale that's not even the right product! (Quick tip: if it's got a diamond grille, it's not Crimsafe!)
You might not have the right door frame. Often, to install a screen door (any kind!) new door tracks or build outs are needed to make the door fit correctly and to provide protection.
There is no warranty on second hand products. If you buy your Crimsafe second-hard there won't be able warranty if things go wrong. The warranty covers the product and installation, but proof of purchase and installation from a licensed supplier is necessary.
What Can You Do
We want to say that the obvious solution is to just buy the real thing. But we also know that that's not always possible. Crimsafe can be expensive, but at Davcon we want to make it affordable – because security is for everyone and we understand the importance of family and home protection.
Pay Later with Humm
Crimsafe have partnered with Humm to provide a helping hand so everyone can feel safe in their own homes.
Humm is an online payment platform that lets you pay off your Crimsafe in smaller, fortnightly payments. After you've paid your deposit and we've installed your Crimsafe security screens, your payments will begin.
Make the right decision for your family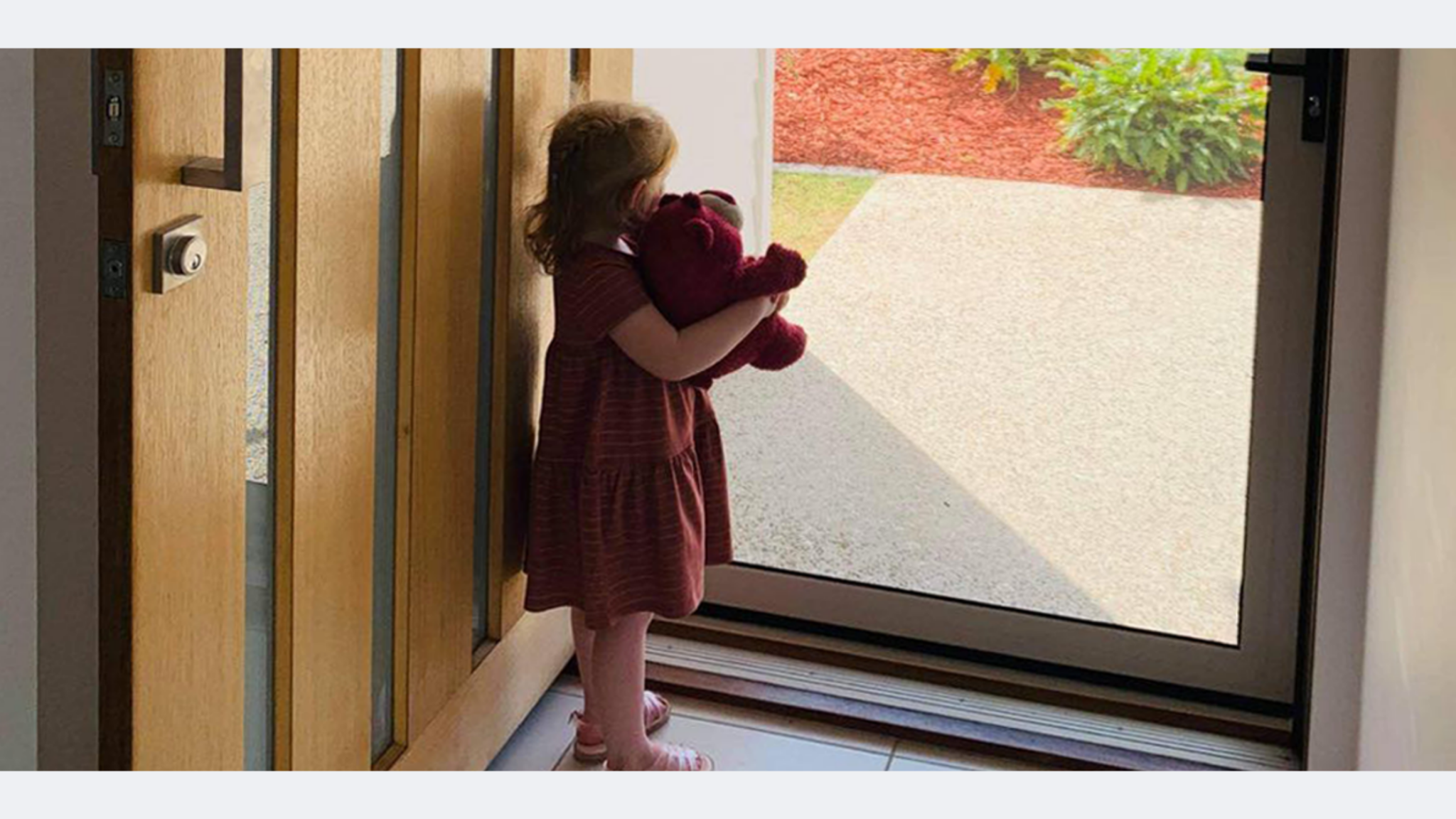 You don't need to tell us twice that discounts are tempting! We're suckers for a sale and we love nothing more than a Boxing Day blowout! But risking the security of your home for a bargain is something that worries us.
We don't want to scare you, or think that those selling second-hand Crimsafe are scammers who can't be trusted. We believe that in most cases, people are just selling old screen doors or windows that are, or they believe to be Crimsafe, and aren't aware that they're not as secure as new and custom made for each individual home
But when you're buying Crimsafe, it's up to you to do the research to learn as much as you can to make sure you're getting what you're paying for.