Nothing good comes from having your home broken into. Not only does it mean you need to make some big purchases to replace what's been taken, fixing damages and spending time on the phone to insurance companies. But it's also scary for your family.
What if you'd been home at the time? What if they wanted something other than money and what about your kids?
After a break in you're not going to be in the best frame of mind – but you need to keep it together to make sure that everything gets back on track as quick and easy as possible. So it's good to know what happens next.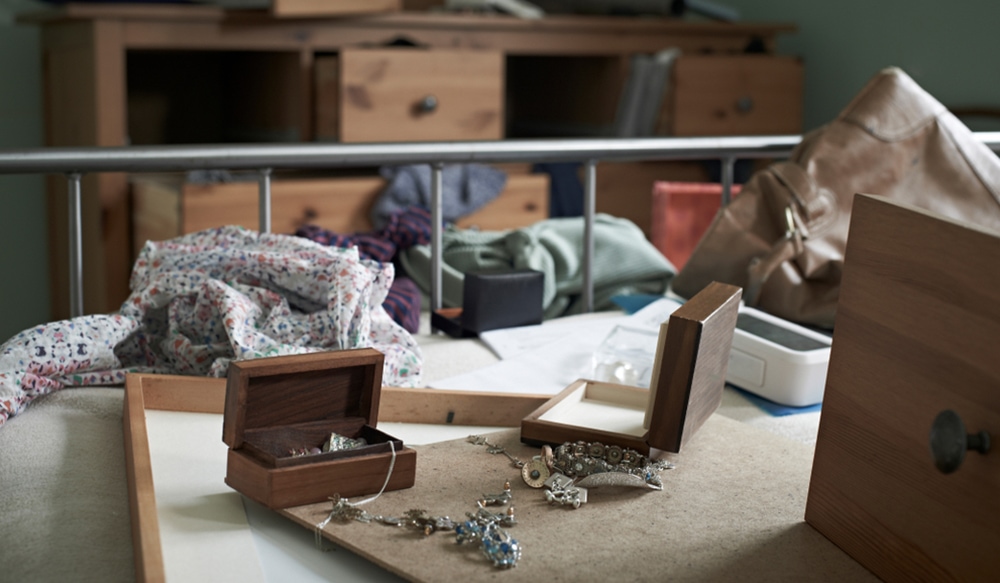 Claiming Insurance After a Burglary
When it's time to call your insurance company, make sure you've taken some time to take a breath. Your Claims Consultant will be understanding, but if you're calm and collected everything will run more smoothly than if you're still upset and worked up.
When you make a claim, you'll need to have a police report to confirm a break in with goods stolen. This needs to be made in a timely manner. This report will also confirm that the house was broken into, and not entered via an open door. If your home isn't locked properly you may run the risk of voiding your insurance.
Did You Know Your Home & Contents Policy can be Made Void?
If you leave your house unlocked, provide an entry point for thieves, wait too long to make a police report or have your house vacant for too long, your claim may become void. Are you helping burglars break into your home? Make sure you're not setting your home up for common burglary schemes.
If your insurance claim is accepted you'll need to provide proof of all that was stolen and pay a excess that can be upwards of $500.
Your Out of Pocket Expenses After a Burglary
Of course if you don't have insurance, you'll be paying for everything – replacement of goods, repairs, new locks with keys and potentially a cleaning service depending on how much the home has been ransacked.
If you have personal documents or credit cards at home it's also a good idea to cancel those cards and change information. As technology changes, personal documents can be worth even more to the thief than your good watch that's too nice to wear everyday.
Replacing your stolen items, fixing up any damage to the house and making sure it's secure again is just one part of the costs you'll be paying. But you'll also be facing potential loss of priceless sentimental items, not to mention your peace of mind.
Break ins are scary and often homeowners are recommended to seek out a professional to talk to. When you can't feel safe in your own home you'll be affected in a lot of ways from loss of sleep, anxiety and poor mental health
Including your insurance excess, uninsured items, damage repairs and document replacements you could be out thousands. Not to mention sentimental items that can't be replaced, and your peace of mind – which is priceless.
The best way to ensure you and your family will be safe in the future is to install a security screen system that will relieve your anxieties.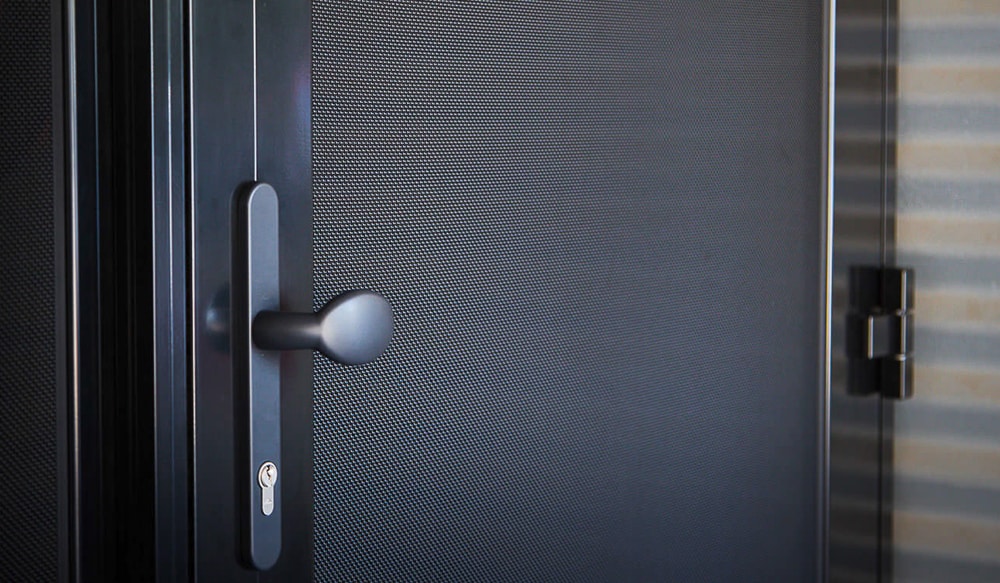 How Much Do Crimsafe Security Screens Cost?
Crimsafe is known to cost more than your average flyscreen – and for a good reason too! Crimsafe has worked hard to develop the very best security technology for your home with their unique Tensile-Tuff mesh. This is a 304 grade tensile steel mesh which is up to 26% thicker and tougher than competitors.
Crimsafe has been designed to prevent attacks from tools like knives, bricks and other forms of brute force.
We're dedicated to safety at Davcon, which is why we offer competitive prices for quality installation of Crimsafe products. Crimsafe Security Screens with Davcon can cost as little as $450 for window installation, $1,000 for door installation and up to $7,000 for large patio areas.
We know that not everyone has this kind of money available – so we've made sure that Crimsafe can be affordable for everyone in with Humm.
How Anyone Can Afford Crimsafe
At Davcon, we want to make Crimsafe affordable for everyone – because everyone deserves peace of mind for their own home. Crimsafe becomes more manageable when you can break it up into easy payment options.
We work with Humm so that you can buy now and pay later – with no interest EVER.
With Humm you'll be making an initial payment and then get up to 10 affordable weekly or fortnightly payments in a plan that's manageable for you.
Davcon makes Crimsafe security screens affordable for everyone with Humm's easy payment plans. Get peace of mind for your home and family today with Davcon. Get a Free Quote Online or call us today on 07 3875 2326.