Are you tired (quite literally) of having interrupted sleep because you're worried about the security of your home and the safety of your family?
Whether you're in the process of building your own home or you've been wanting to upgrade your home security for a while, choosing the best home security screens is not an easy feat.
At Davcon, we've worked with Queensland families for over twenty years, so we have some idea about what you're going through when choosing security screens to keep your home and family safe.
To help you with your decision-making process, we've put together a list of the top benefits you'll receive when you choose to secure your home with Davcon.
What Makes Davcon Different From Our Competitors
Competitive Pricing
Crimsafe is Crimsafe, right?
Davcon offers the most competitive pricing in Brisbane and the Gold Coast for a number of reasons.
We're a small family-run business. This means that we have fewer overhead and general costs.
Our team are all salaried, which means we don't hire expensive sub-contractors to install our products – so not only do we save costs, but our team specialise in Crimsafe meaning there's fewer mistakes for your measure and install!
We only work with Crimsafe, which means we don't have any 'standard' pre-made products we need to keep in stock – keeping our warehouse and manufacturing team small.
We only work with Crimsafe
We only install Crimsafe security screens, not only to remain price competitive.
We want our customers to have only the best home security and service, so we'll never offer inferior security products. The only thing you can get from Davcon is Crimsafe, the very best in home security.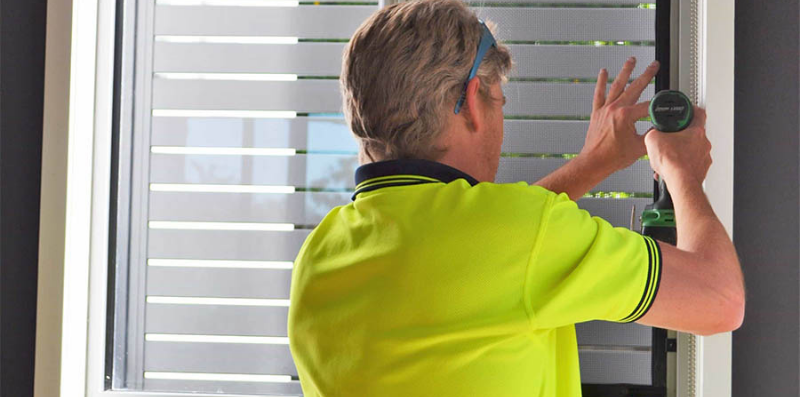 We've been with Crimsafe since the start
Crimsafe launched in 1996, and that's when we became one of the first licensed Crimsafe specialists. If anyone knows Crimsafe it's Davcon.
Not only have we been licensed installers for over 25 years, but nearly all of our team have been working with Davcon for over 10 years! So whether it's the sales, management, admin, install or manufacturing – you can be sure that we know our way around Crimsafe!
2-Year Warranty on all moving parts & a lifetime warranty on sliding door rollers
When you install Crimsafe with Davcon, you get more than an installation, with no follow up. We're committed to our customers and proud of our work. That's why we offer a 2 year-warranty on all moving parts including triple locks and a lifetime warranty on all sliding door rollers.
And if you ever have an issue with your Crimsafe doors installed by Davcon, we'll do our best to rectify the issue, or get you in touch with a trusted and local repairer.
So, are you ready to experience the Davcon Difference?
See for yourself why thousands of Queensland home owners have chosen to work with Davcon for more than twenty five years. Since 1996, we have fitted thousands of homes and businesses in Brisbane, the Gold Coast with high-quality Crimsafe security products.
If you're ready to secure your home with Crimsafe security screens, call Davcon today on 07 3875 2326 or request a free quote online.