Australia is known for a lot of things, but the weather, mateship and a bit of toughness is what sticks out the most. Our weather is like nowhere else in the world and can be dangerous. And all our animals seem to be trying to kill us. But that's what makes us a tough bunch, and brings us together.
And that's why Crimsafe was developed to be Australia's toughest security screens for your doors and windows. Crimsafe has got our back, protecting what matters most.
This year, Crimsafe (and Davcon) are celebrating 25 years of keeping Australian families safe with Crimsafe security screens. And as a birthday present to themselves, Crimsafe have partnered with Australia Made to show its true colours.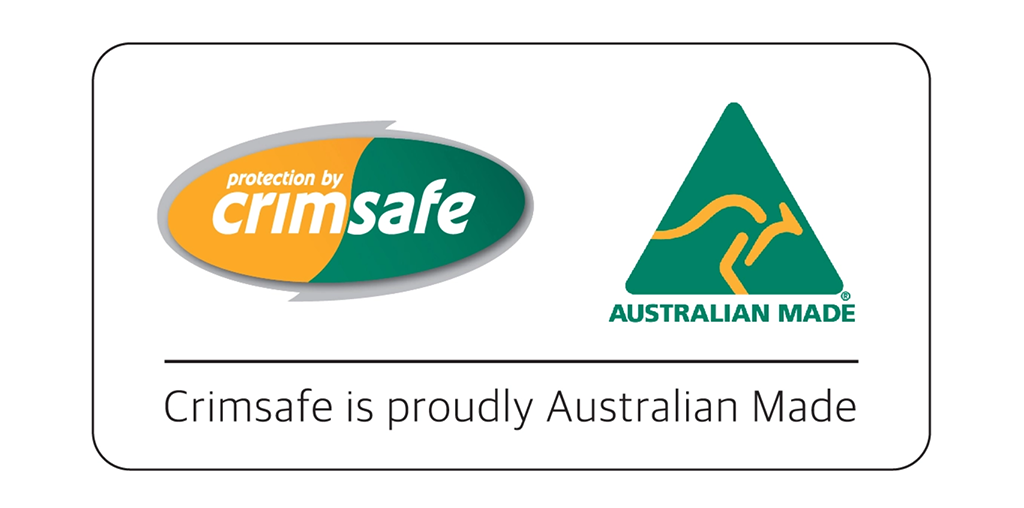 There are 120 Crimsafe licensees around Australia, but Davcon have been working with Crimsafe from the very start. We saw early on that Crimsafe was offering something stronger and more long-lasting than the rest to keep Aussie families safe.
What Does Being Australian Made Mean?
We've all seen the very famous Australian Made logo, but what does the ability to sport this logo actually mean?
The Australian Made logo is a true sign of Aussie authenticity. It tells you that all (or in some businesses, nearly all) of the manufacturing or processing has been carried out in Australia. And, as a registered certification trademark, the logo can only be used on products that are registered and meet the criteria set out in the Australian Consumer Law and AMAG Logo Code of Practice.
At Davcon, we order the parts we need from Crimsafe, and custom make your Crimsafe doors and windows to order, everytime.
Crimsafe's Uniquely Australian Qualities
Australian made, for Australia. Crimsafe knows everything that goes on in Australia, so they've created a product that will withstand everything this tough country has to throw at it.
Support Australian Made
One of the biggest benefits of buying Australian Made is an increase in quality – buying cheap products online from overseas often means a lower quality. Australian Made products are often constructed to a higher standard and made with quality, local products. And being Australian, we're held to strict regulations and testing of our products.
Choosing Australian Made also supports the Australian economy and its workers. It keeps our hard workers in jobs, who pay taxes to the Australian Government which goes back into supporting our local communities.
Support Australian made products and jobs with Crimsafe and Davcon Security Screens.
Request your

free measure and quote online

or give us a call on 07 3875 2326 to keep your home and family safe with Australian Made Crimsafe security screens.