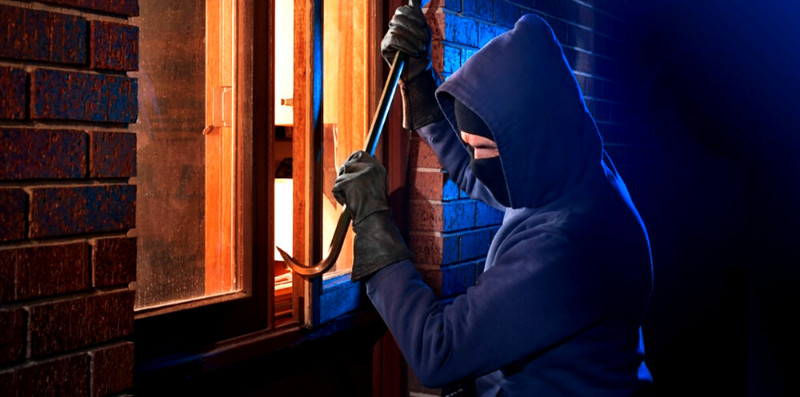 Out of Australia's capital cities, Brisbane is most commonly thought of as the one that's most relaxed and safer than New South Wales and Victoria counterparts. We're not here to scare anyone, but it's always good to know certain facts about your city and what goes on there. We're all about being alert – not alarmed.
Brisbane Crime Statistics for 2019
In 2019, the Queensland Police recorded a total of 141,687 reported crimes in the Brisbane area, excluding Gold Coast, Logan and Ipswich. Of these crimes, 81,511 were offences against property including unlawful entry and theft. That's 57.53% of all reported crimes in 2019.
Which Suburbs are Most at Risk?
As with all cities, there are areas that have a higher risk than others. The top break-in hotspots for Brisbane are according to data from RACQ, QLD's largest insurers:
Forest Lake
Carindale
Kuraby
Sunnybank Hills
Eight Mile Plains
And what's more, those suburbs who are nearby, such as Inala or Durack nearby Forest Lake are also at risk. So if you're living near any of these suburbs is might be worth doing some research into what's happening in your area.
At Davcon, we keep tabs on what's going on in all the neighbourhoods that we work in.
A recent study by RiskWise showed that housing in high-crime areas such as Runcorn, Sunnybank and Woodridge are outperforming the Brisbane market. "Take Inala as an example. The suburb recorded one of the highest offence rates across Brisbane, yet it delivered strong median price growth of 26.2 percent, which is above the local benchmark," The RiskWise CEO said.
The reasons for the growth in these areas comes largely down to affordability, accessibility and attractive local features, which seem to significantly outweigh the negatives of high crime. Inner suburb pricing is being increasingly driven up so first-home buyers have less opportunity to buy in these areas.
If you're buying in there areas, because that's what you can afford, Crimsafe security screens can be a solution to both helping you feel safe and secure, but can be a long-term investment to increase the value of your property. So you can ensure that your family is safe at home, while potentially improving your resale or rental value.
Talk to us today about protecting your property with Crimsafe
What Else Can Put Your Home at Risk of a Break In?
In 2015 a survey of DUMA (Drug Use Monitoring in Australia) detainees was conducted to help police learn more about why property crime is happening in the first place.
Participants were asked the reasons why property crimes may be declining:
Improved security – 31%
Changes to policing – 20%
Increased affluence – 11%
Increased imprisonment – 10%
Changes in drug use – 7%
Changes in the market for stolen goods – 4%
They were also asked the reasons why particular properties were targeted. The reasons fell heavily into opportunistic attacks rather than a planned effort against a particular property.
Houses that appeared vacant or unoccupied
Doors and windows left open
Rubbish bins left outside on the curb
Detectable spare keys
No lights turned on inside the house in the evening
An overflowing mailbox
Houses that had an expensive car in the driveway
Any valuable items on display or in view either in the yard on from a door or window
The above information shows that break ins, or unlawful entry is often a crime of opportunity and there are a lot of easy things you can do to protect yourself and your property.
What You Can Do to Protect Your Home & Family
Just because there are a few bad apples out there, it doesn't mean that you need to be constantly living in fear or need to hire a security to stand guard at your front door. But there are some things that you can do to keep your family safe – without installing unsightly bars on your windows or spending a fortune.
Always lock your doors and windows
Keep your garden neat and tidy
Keep your valuables away from windows and doors
Install motion sensor lighting
Install Crimsafe Security Screens
For more information on how to keep your home safe, check out Davcon's Top Home Security Tips.